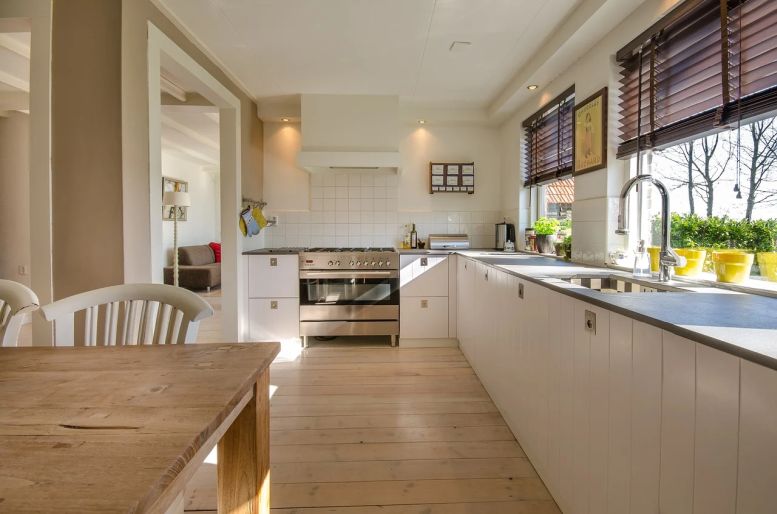 If you're looking for a rapid return on a rental property investment, consider marketing to high-end tenants. Affluent renters tend to have more disposable income, better credit, and a lower debt-to-income ratio than other tenants. Since the recession, a gradual increase in high-income renters has increased demand for high-end living. COVID-19 may have impacted the rental market, but that doesn't mean you can't make the investment now and work on getting it ready for tenants when things get back to normal. Before investing in a pricey property, learn what accommodations and amenities affluent tenants are looking for. Here are a few suggestions to consider.
Are you looking for an investment home in the Upper Delaware River Valley? Upper Delaware Real Estate has homes and land for sale! (607) 637-5588
Setting Up Your New Business
One of the first things to consider with a rental property business is making sure that you are protected. Many people opt for forming an LLC because of the protections that it can provide. It also provides better options for expandability later on when/if your business grows. Instead of hiring an attorney, you can save by registering your LLC with business formation services.
Location
These days, upscale tenants tend to be empty-nest Baby Boomers or dual-income millennials who are accustomed to frequenting high-end restaurants, shopping, theaters, and other places identifiable with gracious living. As such, finding a property that's close to such attractions means buying in the high-rent part of town. It's a costly investment, but it's worthwhile if you can offer luxurious living with amenities that suit your tenants' lifestyles.
Room to Play
Tenants with kids are more apt to rent where young ones have room to play. That could mean investing in a property with a grassy space large enough for play equipment, or it could mean providing fenced-off areas behind each unit, or even buying near a park. It's a major advantage for you if tenants can send their kids outside to play safely. And providing play space outdoors where kids can burn off energy means they're less likely to bother other tenants indoors.
Property Management
Keeping up with the day-to-day demands of a rental property is a big job, and it can be very difficult to keep pace. Contracting with a property management company not only helps make your property more appealing, it takes a lot of stressful responsibilities off your plate. A good manager will help you do everything from collecting rent to vetting potential tenants and can help with repairs and property upkeep.
Patio, Fire Pit, and More
Provide your adult tenants with appealing outdoor features. A property with a patio and/or fire pit will be popular with people who enjoy relaxing outdoors. If you can't find a property that already has such features, don't worry — a patio can be put in for under $1,000 (and you can find a large fire pit in the $100 range). It's a cost-effective upgrade and gives renters a place to gather outside year-round. Some of the more posh rental properties offer tenants a fully equipped workout/weight room, another amenity that they can use whenever they like. Upscale tenants also appreciate concierge-style offerings, such as a spa, wine bar, on-site coffee shop, and a business center fully outfitted with office equipment.
High-Tech Appliances and Security
Appliances are an opportunity to combine convenience and luxury. You can find dishwashers, washer and dryers, microwaves, and more that will fit nicely in an apartment-sized kitchen. If you want to kick your investment up a notch, focus on smart-tech appliances that look great, save money, and will be appreciated by people who expect accommodations with high-end features.
Take the same approach with home security. Motion-activated security cameras, video doorbells, and a Nest Protect smoke and CO2 detector will make tenants feel secure, especially those who do a lot of traveling and may be gone for weeks at a time. And there are a number of popular all-in-one security systems that work well with apartment units.
Making renters feel at home is an important part of a landlord's job — to succeed, you must know what your clientele wants. After all, it's their home, whether they own it or not. Provide a sense of luxury and personal ownership, and you'll build relationships that will last for years.
Image courtesy of Pixabay