After being cooped up in your home, you might be tired of staring at the same walls for months. Moreover, you may be finally ready to invite friends and family over for a much-needed gathering. Whether you are looking to get a new home in the Upper Delaware area or revitalize the one you have, make your living space one you're proud to show off with these ideas.
Put Up Wallpaper
You can spruce up the walls of your home by adding wallpaper. It changes the entire look and feel of a room. You might think that traditional wallpaper is too much work, but this home decor choice has come a long way in recent years. Modern forms of wallpaper are:
Durable
Elegant
Customizable
Durable
Stain-resistant
If you like to change your walls frequently, try a peel-and-stick variant. It has an adhesive backing, so it is easy to install, and you can remove and reposition it as many times as you like. It also comes in customizable, print-on-demand designs, so you don't have to ever worry about whether your style is in stock.
Clean Out the Clutter
Now is the perfect time to declutter your home. Too much stuff around can make even a large space look tight or closed in. Once you get rid of the excess, not only will you find that you have more room, but it can make your home look brighter and cleaner.
Break Out the Guest Towels
Many people have sets of towels and hand towels that are for guests. What they don't realize is that using these towels, rugs, and shower curtains can give their bathroom a whole new look and feel.
Rotate Your Decorations
Everyone has keepsakes, photos, and other decorations that signify who they are and where they come from. Consider rearranging or swapping out some of these. Pictures in frames can easily be changed. Simply remove the backing of the frame, slip out the old photo, and put the new one in.
Rearrange Your Furniture
A quick way to give living spaces a new lease on life is to switch your furniture around. When doing this, don't just rearrange one room. Try switching accent pieces between your rooms.
Consider New Color Schemes
According to the London Image Institute, each color has a different meaning and can impact your mood. Simple color changes can change both the look and feel of your rooms. Along with painting or wallpapering your walls, you can put slipcovers on your furniture or decorative cloths on your tables in accent colors.
Change the Scent
You might not think about it, but people are very susceptible to smell. Installing an air freshener or burning scented candles can change the way you feel about a specific room. You can also use your oven to diffuse a scent. Fresh scents like orange can bring brightness to a room that wasn't there before while heating vanilla can make your home feel cozier.
Don't Neglect the Outside Areas
Porches and decks are great places to entertain. A new coat of varnish on wood surfaces or simply sweeping out the leaves and other debris that builds up can make your outdoor area look and feel better. You might also consider fresh flowers or plants to brighten up your outdoor spaces.
After so long, you are probably excited to get back to entertaining after the pandemic. You can make your home more inviting by trying these simple ideas.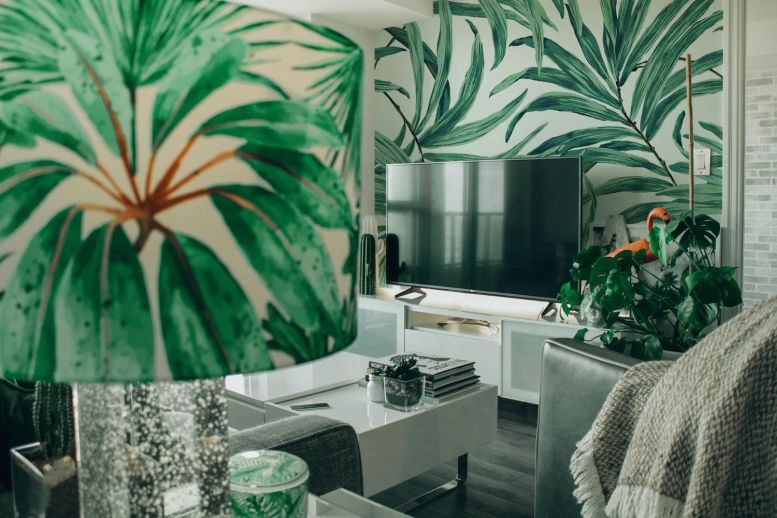 Image via Unsplash