Windsor, NY- The Hancock Little League Town Team defeated a tough Greene team today 21-10, to take first place in the Windsor Little League All Star Tournament. The combined pitching efforts of Joe Gross, Lane Bass and Evan Bass stymied Greene hitters, while in the meantime, Hancock batters hammered out 21 runs. Every Hancock hitter reached base at least once in the game. This win left the Hancock outfit undefeated in the tournament, having beaten Susquehanna Valley, Johnson City (twice), and Greene once earlier.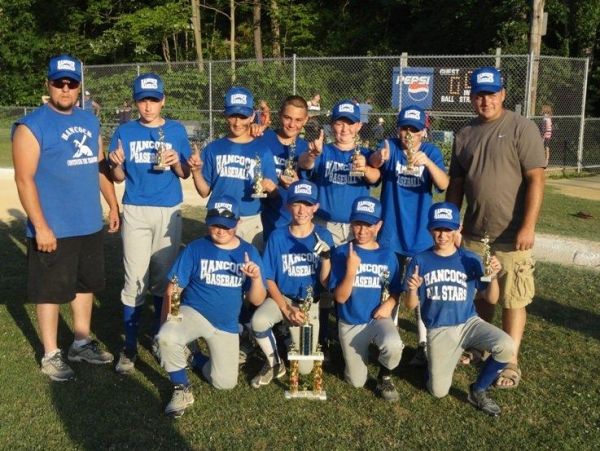 Pictured above are: Front row L. to R.- Mason Karcher, Joe Gross, Garrett Chirico, Owen Wormuth.
Back row- Coach Vaughn Karcher, Nick Haynes, Evan Bass, Lane Bass, lucas Resti, Porter Crawson and Coach Shane Bass.
Missing from the photo were- Nate Walker, Josiah Simmons and Coach Todd Bass.
The boys should be proud. Their next games will be at the Harpursville tournament, in the near future.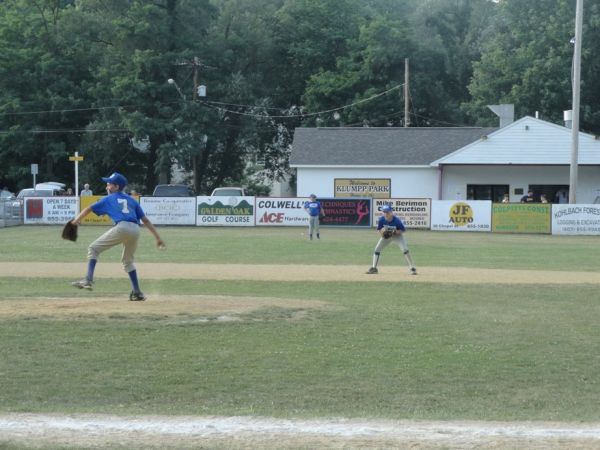 Evan Bass delivers as Joe Gross and Mason Karcher get ready.